In the summers of 1996, 1997, and 1998 I was a member of a research team from
the American Museum of Natural History and the Mongolian Academy of Sciences
that did field work on Cretaceous strata and fossils in the Gobi of southern Mongolia.
The photos below were chosen to show the landscapes, logistical problems, and
research activities. Three books contan more info on these expeditions, "Time
Traveller" and "Dinosaurs of the Flaming Cliffs" by Michael Novacek and
"The Secret Life of Dust" by Hannah Holmes.
desert pavement, northern Gobi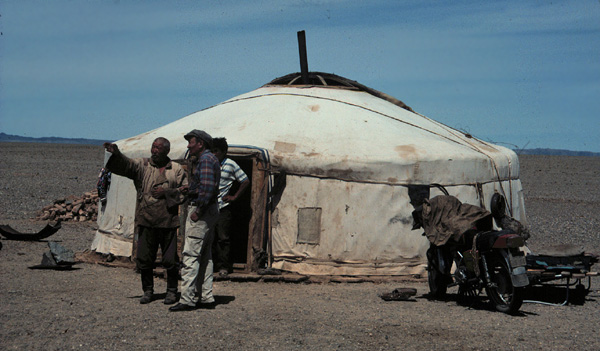 asking directions at an isolated ger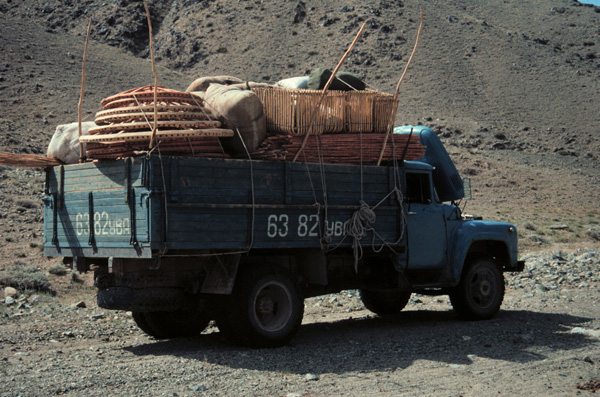 two gers on the move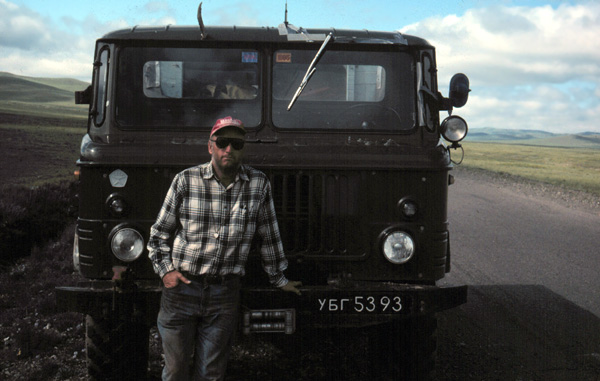 intrepid sedimentologist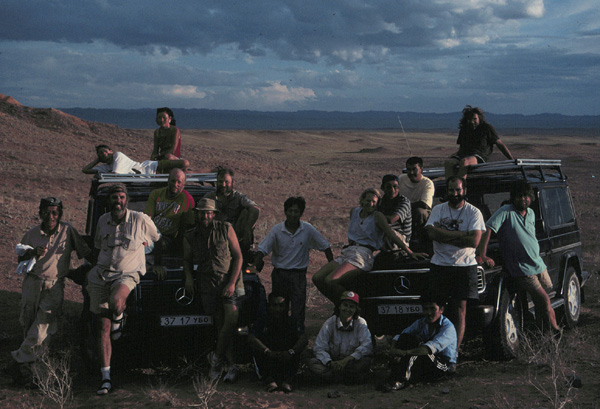 1997 expedition members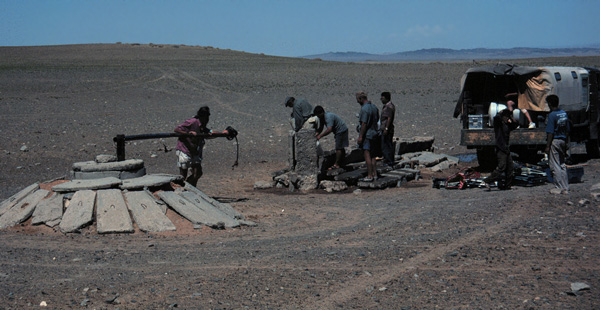 pumping a desert well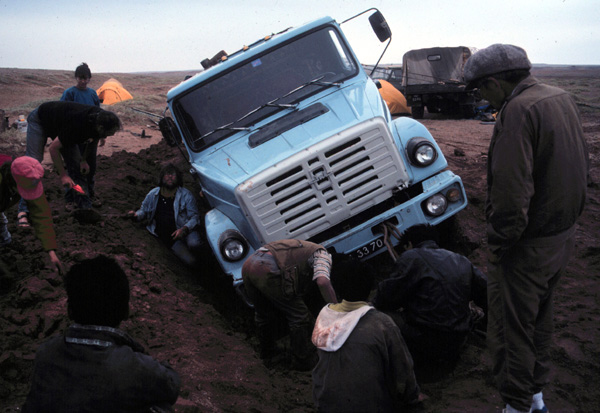 fuel tanker stuck in mud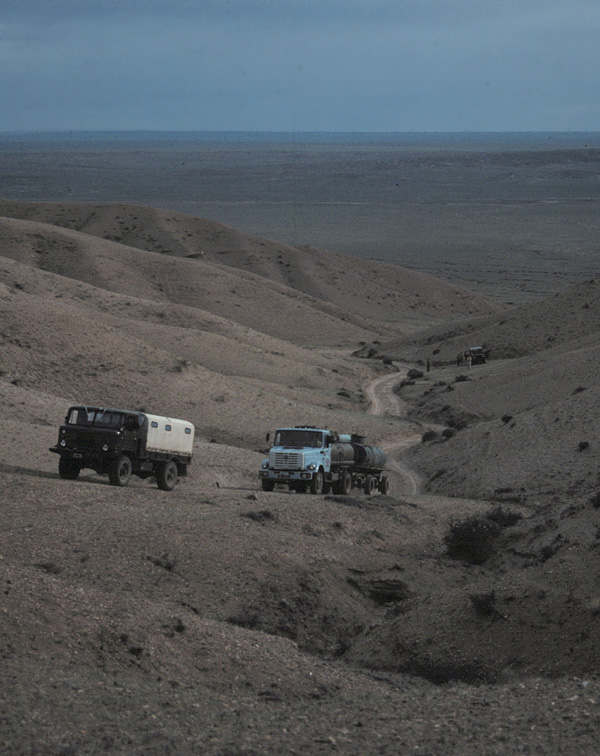 expedition on the move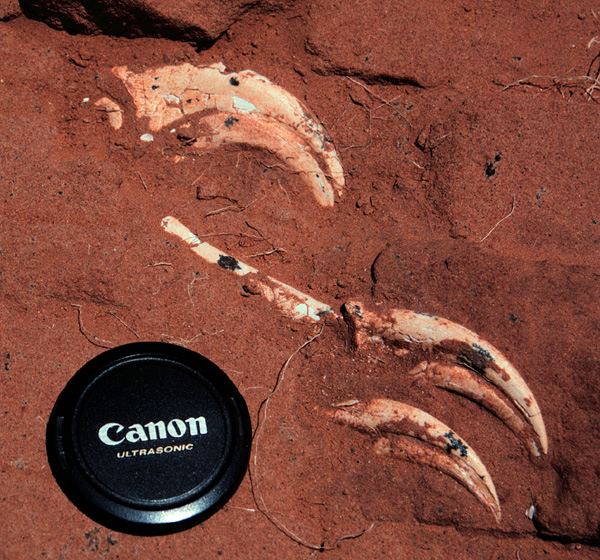 Oviraptor claw on outcrop, Ukhaa Tolgod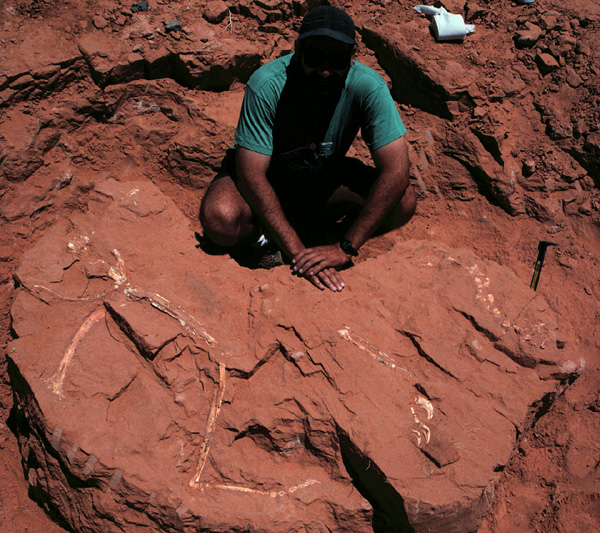 Oviraptor skeleton fully excavated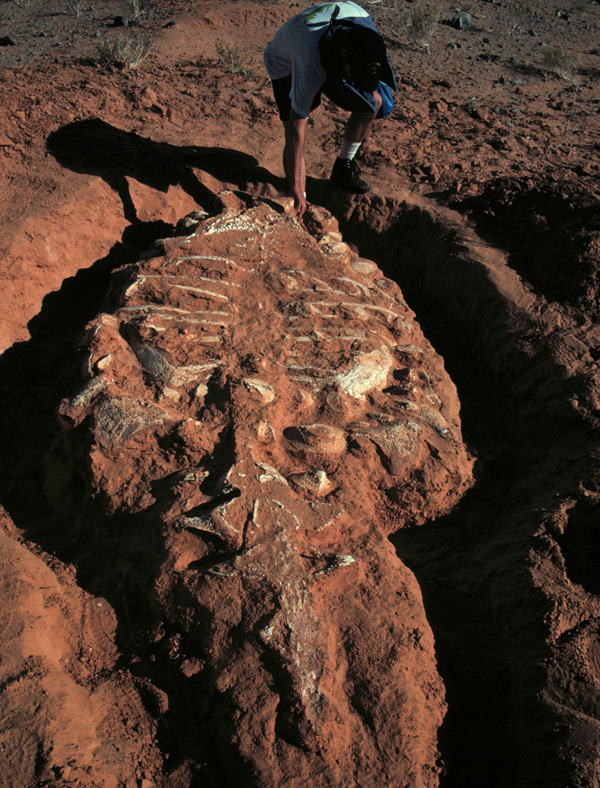 ankylosaur skeleton, Ukhaa Tolgod
artifacts from Gobi dunes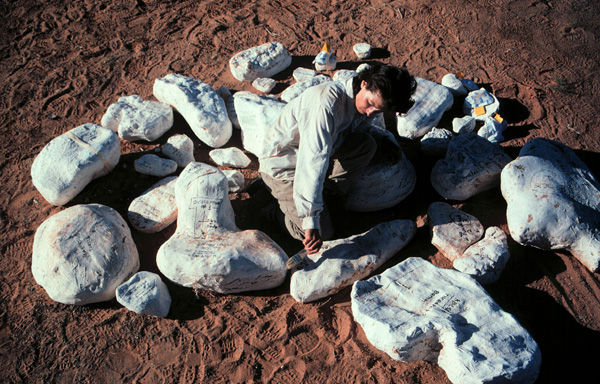 jacketed fossils ready for transport, Ukhaa Tolgod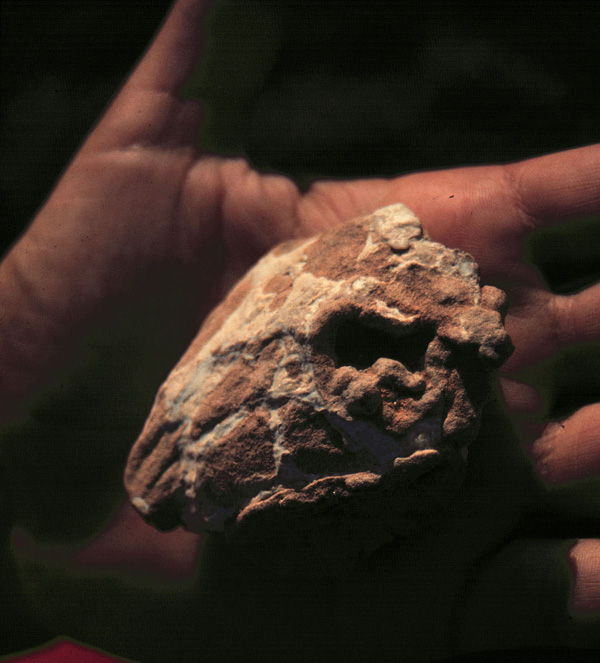 large mammal skull, Ukhaa Tolgod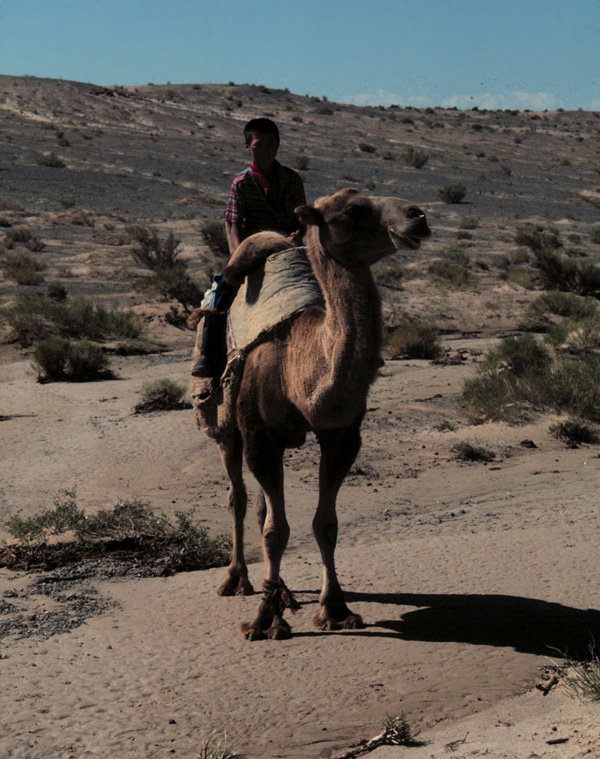 camp visitor, Tugregeen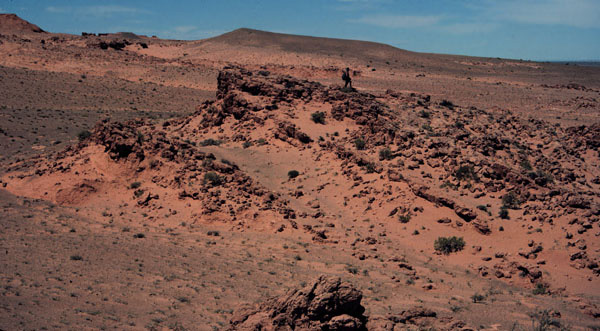 early-cemented dune cross-strata, Flaming Cliffs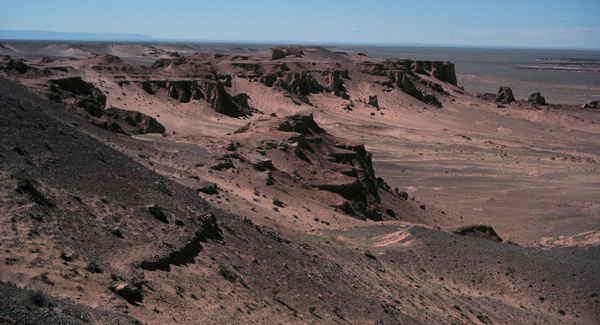 fluvial and eolian strata, Flaming Cliffs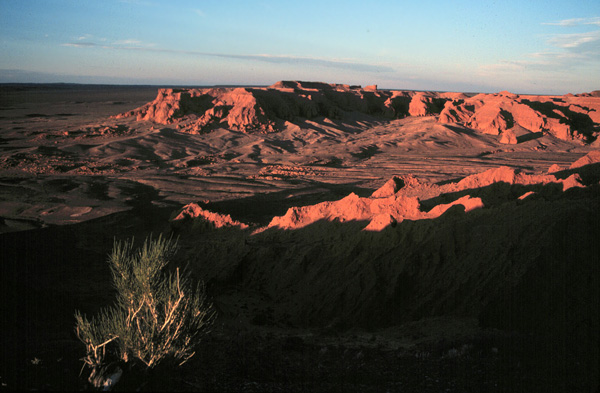 Flaming Cliffs sunset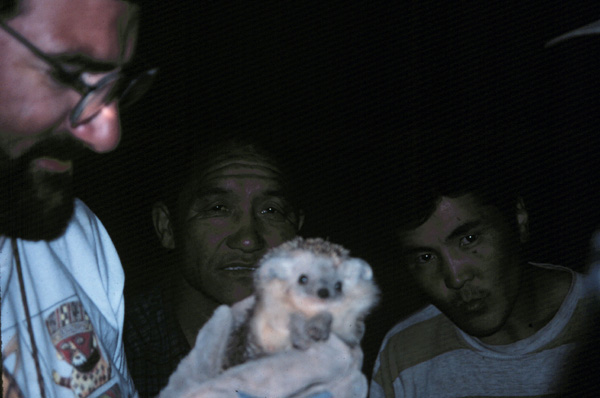 hedgehog, Ukhaa Tolgod